Mold type spiral duct machine
Laser cutting machine | Bending machine
Product Description
Components
Technical Parameters
Commodity name:

Mold type spiral duct machine

Commodity ID:

RB

Mould type spiral duct machine description:

This mould type tubeformer is designed to automatically form spiral duct for HVAC round duct progress!
It is an advanced spiral duct forming line with more reliable performance due to its fixed mould design!
Each mould will form spiral tube of one fixed diameter.

Performance Features:
1. Uncoiler: vertical type.
2. Sealing & locking: out surface of the pipe.
3. Cutter: rolling type cutting.
4. Forming head mould: made of steel (aluminum alloy casting optional).
5. Power system: pneumatic power for cutting & turning material; hydraulic power for discharge & roller compression.

Design Features:

1. Simple structure in linear type ,easy in installation and maintation.

2. Adopting advanced world famous brand components in pneumatic parts ,electric parts and operation parts.

3. High pressure double crank to control the die opening and closing.

4. Running in a high automatization and intellectualization,no pollution

5. Apply a linker to connect with the air conveyor ,which can directly inline with filling machine .

France Schneider Electric

Taiwan Facon system

Main motor:Chinese famous brand Zhejiang fangli

Machine frame: Q235A hard steel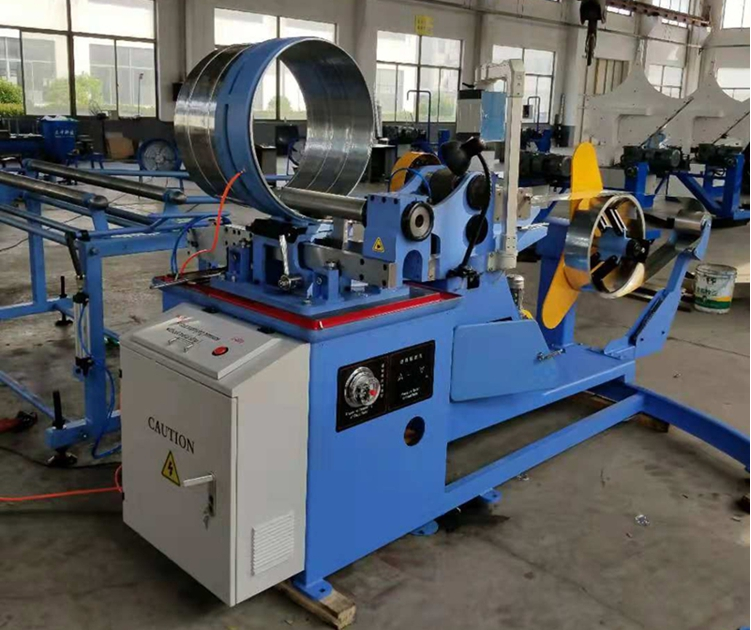 Mould type spiral duct machine description:
This mould type tubeformer is designed to automatically form spiral duct for HVAC round duct progress!
It is an advanced spiral duct forming line with more reliable performance due to its fixed mould design!
Each mould will form spiral tube of one fixed diameter.
Performance Features:
1. Uncoiler: vertical type.
2. Sealing & locking: out surface of the pipe.
3. Cutter: rolling type cutting.
4. Forming head mould: made of steel (aluminum alloy casting optional).
5. Power system: pneumatic power for cutting & turning material; hydraulic power for discharge & roller compression.
Design Features:
1. Simple structure in linear type ,easy in installation and maintation.
2. Adopting advanced world famous brand components in pneumatic parts ,electric parts and operation parts.
3. High pressure double crank to control the die opening and closing.
4. Running in a high automatization and intellectualization,no pollution
5. Apply a linker to connect with the air conveyor ,which can directly inline with filling machine .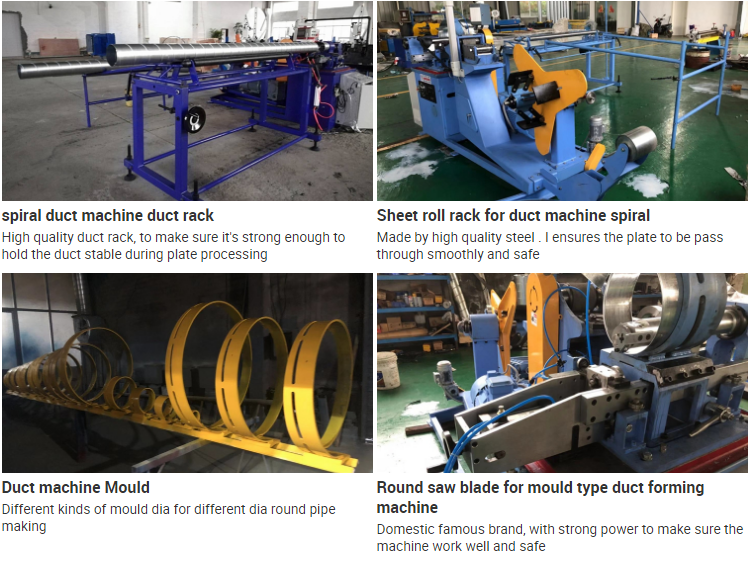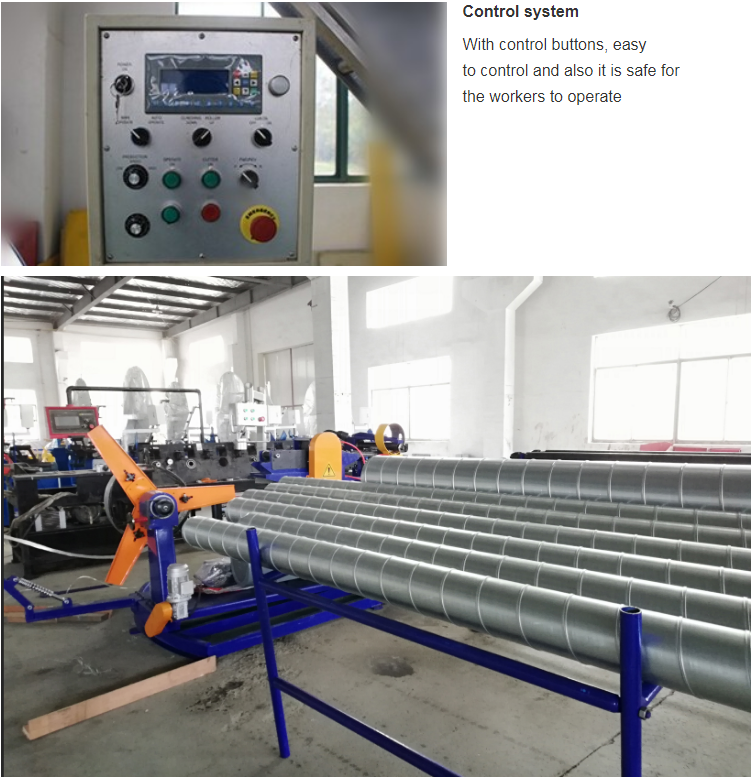 Product Consulting
Our staff will contact you within 24 hours (working days). If you need other services, please call the service hotline:
+86-13855367553