Ventilation Duct Lock Forming Machine
Name :Ventilation duct lock forming machine</br> Brand :Rbqlty</br> Item NO :1524882827</br> Category :HVAC DUCT MACHINE</br> Model Type :RB</br> Price :CONSULT
Laser cutting machine | Bending machine
Product Description
Components
Technical Parameters
Commodity name:

Ventilation Duct Lock Forming Machine

Commodity ID:

1056962054494969856

Name :Ventilation duct lock forming machine</br> Brand :Rbqlty</br> Item NO :1524882827</br> Category :HVAC DUCT MACHINE</br> Model Type :RB</br> Price :CONSULT

Lock former machine Main info.

Nip machine is a multi function machine,mainly used for duct sheet connection

Can meet the requirements of various shapes of the wind duct manufacture bone type. The thickness of machined plates is

0.4-1.5mm. All gears, shafts, rollers are selected high-quality steel, after a rigorous heat treatment process, to ensure the durability

of the machinery.

7 shapes lock former

Forming shape

Model

No.

SA-12HB

SA-15HB

Power of motor

kw

1.5

2.2

Max. plate thickness

mm

1.2

1.5

Weight

kg

290

290

Machine Length

mm

1030

1100

Machine Width

mm

580

620

Machine Height

mm

1030

1030

CIF Chennai

USD

942

1230
Lock former machine Main info.
Nip machine is a multi function machine,mainly used for duct sheet connection
Can meet the requirements of various shapes of the wind duct manufacture bone type. The thickness of machined plates is
0.4-1.5mm. All gears, shafts, rollers are selected high-quality steel, after a rigorous heat treatment process, to ensure the durability
of the machinery.
7 shapes lock former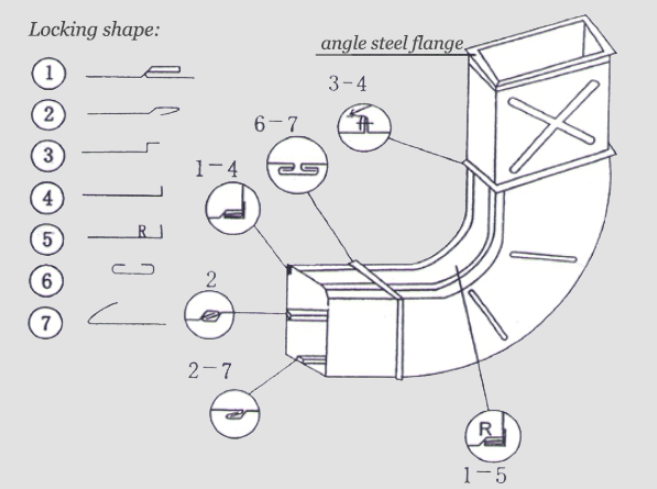 Product Consulting
Our staff will contact you within 24 hours (working days). If you need other services, please call the service hotline:
+86-13855367553