Name :Vacuum dust collector</br> Brand :Rbqlty</br> Category :METAL CUTTING MACHINE</br> Price: CONSULT</br>
dust collector
Vacuum dust collector
Laser cutting machine | Bending machine
Product Description
Components
Technical Parameters
Commodity name:

Vacuum dust collector

Commodity ID:

1056958331723014144

Name :Vacuum dust collector</br> Brand :Rbqlty</br> Category :METAL CUTTING MACHINE</br> Price: CONSULT</br>

Vacuum dust collector

1. Adhere to the principles of careful design that are safe, economical, applicable, and aesthetically pleasing

2. Select the treatment technology with advanced and mature technology, stable, safe and reliable system, convenient management and no secondary pollution

3. The selection of equipment and instruments is based on reliable, economical and applicable

Key words:

dust collector
Vacuum dust collector

1.Host-fan:Adopt Taiwan Turbo-type medium pressure blower, aluminum alloy material, low noise and low vibration.

2. Pulse backflush system:The filter cartridge of the filter unit is installed vertically, and the imported membrane filter material filter cartridge is selected; the design of the cylindrical pleated filter cartridge increases the filtration area, and the membrane treatment makes the filtration efficiency of dust above 0.3µm above 99%.

3. Electronic control components:In terms of the control unit, the circuit design has the main switch of the power supply, with thermal overload, phase loss, reverse phase sequence protection functions, independent control of the pulse blowback system, remote control start, and integrated modular operation panel.
Vacuum dust collector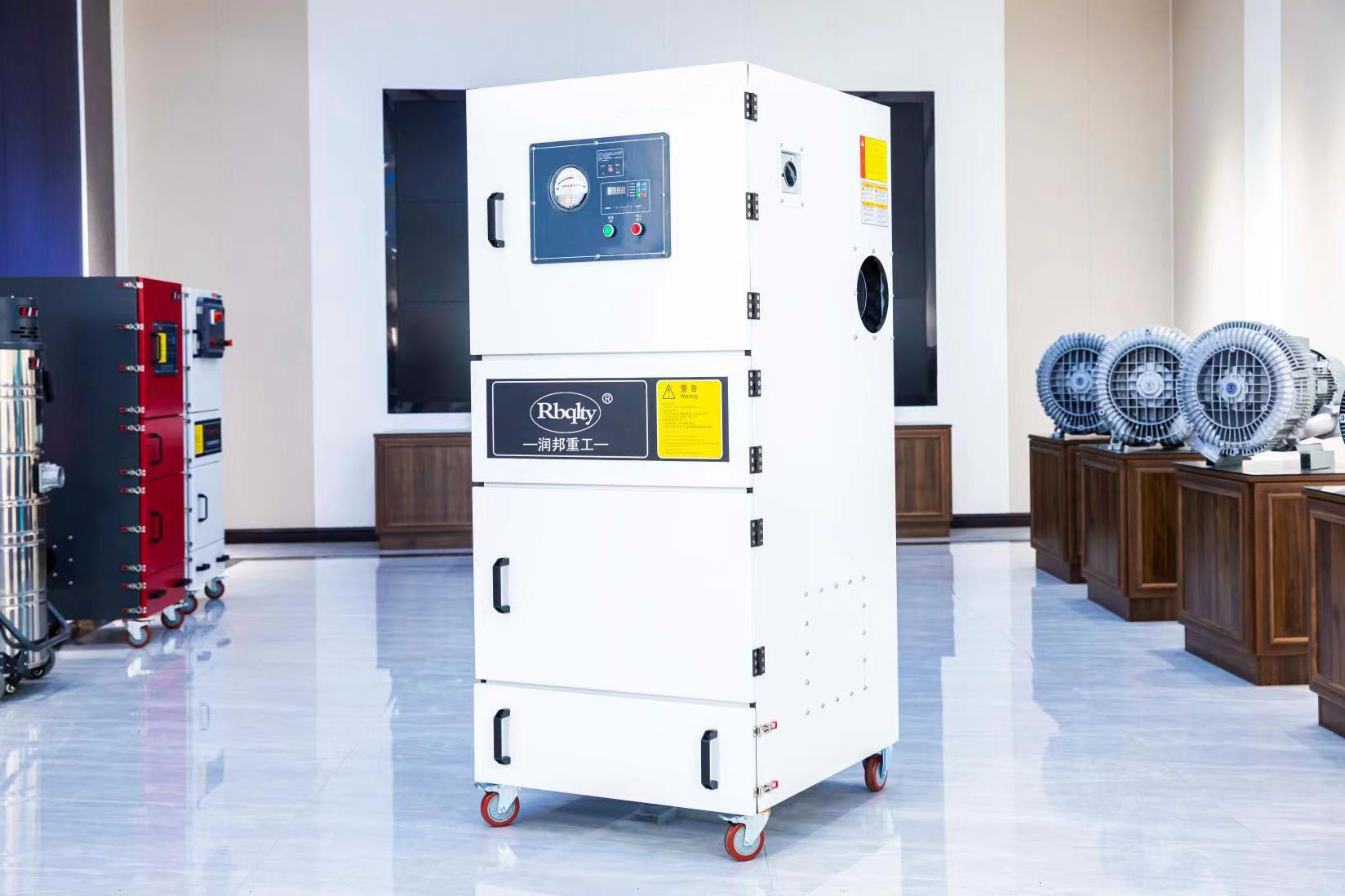 1. Adhere to the principles of careful design that are safe, economical, applicable, and aesthetically pleasing
2. Select the treatment technology with advanced and mature technology, stable, safe and reliable system, convenient management and no secondary pollution
3. The selection of equipment and instruments is based on reliable, economical and applicable
Product Consulting
Our staff will contact you within 24 hours (working days). If you need other services, please call the service hotline:
+86-13855367553