Semi-automatic 3 Roller Plate Bending Machine
Material 45# heat treatment hardness HB220-260, surface medium frequency quenching HRC40 ~ 50
Laser cutting machine | Bending machine
Product Description
Components
Technical Parameters
Commodity name:

Semi-automatic 3 Roller Plate Bending Machine

Commodity ID:

1056962759037378560

Material 45# heat treatment hardness HB220-260, surface medium frequency quenching HRC40 ~ 50

Mechanical 3 roller plate bending machine:

Full hydraulic four-roll bending machine is hydraulic equipment in advanced and reliable technology architecture, with sufficient

rigidity, and other key parts of the work roll for reasonable selection, precision manufacturing, high-performance, precision long

retention period for long-term continuous processing, stable and reliable operation control, simple operation, is a high-precision,

high efficiency in rolled sheet metal with unique advanced equipment.

The four roll bending machine is suitable for bending work of sheet metal. It can roll round, arc and tapered workpiece in a certain

range, and has prebending function at the end of the board. The remaining straight side is small and the working efficiency is high,

and the metal plate can be roughly leveled on the machine.

Features compared with 3 roller bending machine:

1. Full CNC control when rolling coiling block;

2. High bending precision;

3. Improve work efficiency, save prdoction time and labor--save cost;

4.Can do cones with smaller diameter.

Type
Max thickness
of plate
Max width
of plate
Diameter of
top shaft
Diameter of
bottom shaft
Central
distance
Min full
loading
diameter
Motor
power
mm
mm
mm
mm
mm
mm
kw
6*1500
6
1500
180
170
210
380
4
6*2000
6
1200
180
170
210
380
5.5
6*2500
6
2500
190
170
260
500
5.5
6*3200
6
3200
240
200
310
500
7.5
8*2000
8
2000
170
150
280
400
5.5
8*2500
8
2000
200
170
350
700
7.5
12*2200
12
2200
200
180
370
700
7.5
12*2500
12
2500
220
180
390
900
11
16*2200
16
2200
240
190
400
800
11
16*2500
16
2500
260
220
410
1000
11
20*2200
20
2200
280
230
420
1000
18
20*2500
20
2500
300
260
440
1100
22
25*2200
25
2200
360
300
480
1200
30
25*2500
25
2500
360
300
480
1200
30
30*2200
30
2200
460
420
600
1200
Mechanical 3 roller plate bending machine:
Full hydraulic four-roll bending machine is hydraulic equipment in advanced and reliable technology architecture, with sufficient
rigidity, and other key parts of the work roll for reasonable selection, precision manufacturing, high-performance, precision long
retention period for long-term continuous processing, stable and reliable operation control, simple operation, is a high-precision,
high efficiency in rolled sheet metal with unique advanced equipment.
The four roll bending machine is suitable for bending work of sheet metal. It can roll round, arc and tapered workpiece in a certain
range, and has prebending function at the end of the board. The remaining straight side is small and the working efficiency is high,
and the metal plate can be roughly leveled on the machine.
Features compared with 3 roller bending machine:
1. Full CNC control when rolling coiling block;
2. High bending precision;
3. Improve work efficiency, save prdoction time and labor--save cost;
4.Can do cones with smaller diameter.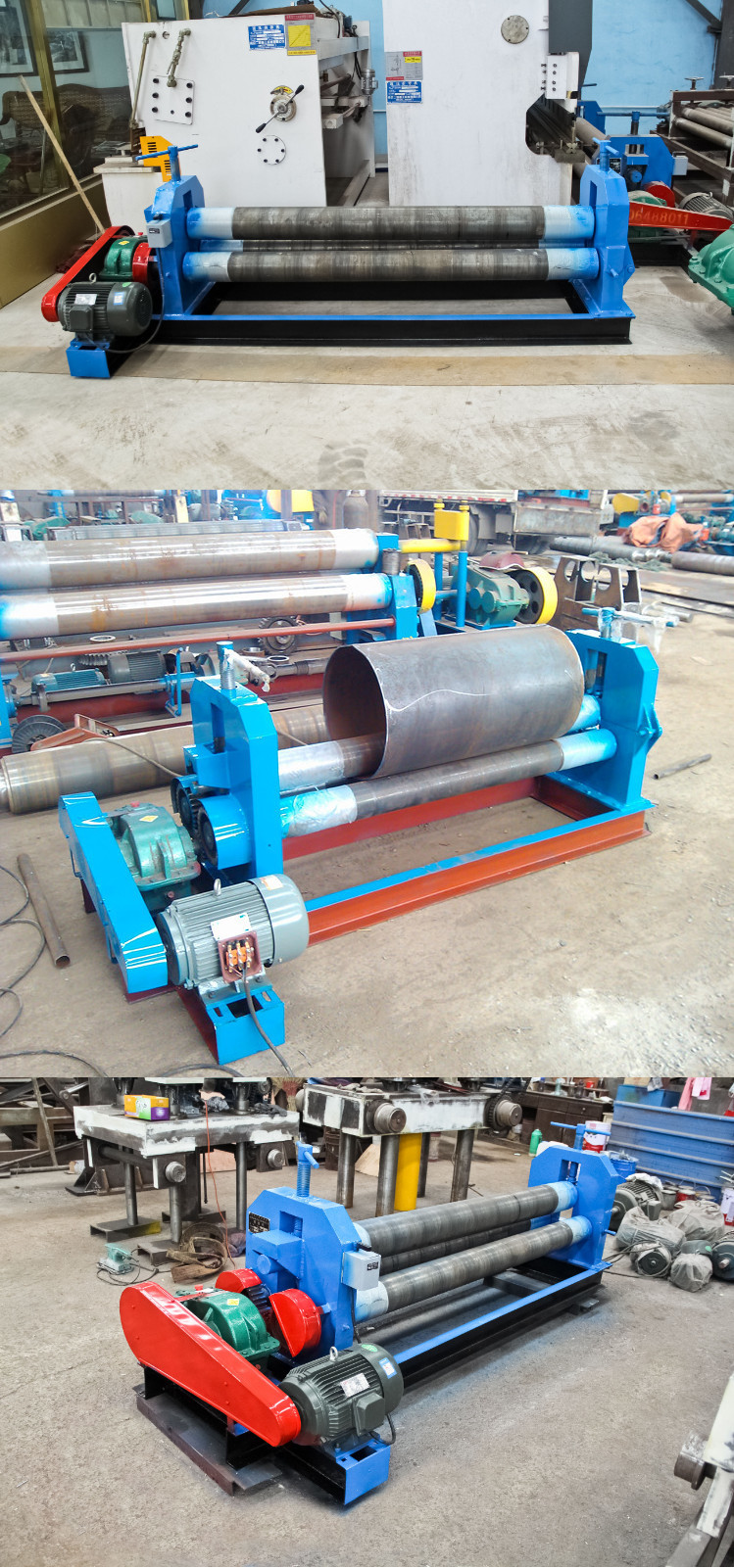 Product Consulting
Our staff will contact you within 24 hours (working days). If you need other services, please call the service hotline:
+86-13855367553