DA41 160T/4000 Hydraulic Press Brake
Name : DA41 160T/4000 Hydraulic Press Brake </br> Brand :Rbqlty</br> Category :CNC PRESS BRAKE MACHINE</br> Model Type :WC67K</br> Price: CONSULT
Laser cutting machine | Bending machine
Product Description
Components
Technical Parameters
Commodity name:

DA41 160T/4000 Hydraulic Press Brake

Commodity ID:

1056960405667930112

Name : DA41 160T/4000 Hydraulic Press Brake </br> Brand :Rbqlty</br> Category :CNC PRESS BRAKE MACHINE</br> Model Type :WC67K</br> Price: CONSULT

DA41 160T/4000 Hydraulic Press Brake

1. Steel plate welded structure, hydraulic transmission, accumulator return, holistic processed, vibrating stress relief, high strength and good rigidity.

2. Mechanical torque system makes sure the synchronization of cylinders.

3. The stroke of slider and back gauge is adjusted automatically by double servo motors or transducer, and showed on CNC Mechanical torque or NC control panel.

4. Slanting wedges can be chosen to install on the top dies which can be adjusted by hands or automatically. Hydraulic compensation system is installed under the worktable.

5. Ball screw and linear guide.

Packing Process

Optional system

DA-41

The DA-41s control provides a complete solution for conventional press brake applications for 2 axes. Offering a versatile solution for axes control for the press beam and back gauge as well as a flexible I/O configuration, based on the state of the art electronics.

With its bright LCD display a clear and easy control is offered. The numerical programming, having angle, tool and material parameters on hand, can be done in a direct table overview. The bend parameters can be selected via a user-friendly cursor manipulation.

With its tabular navigation on the bright LCD screen a clear and easy operation is offered. The numerical programming is user-friendly and guides the operator through all programming possibilities.

Features

Bright LCD display

Beam stop control

Backgauge control

Angle programming

Tool programming

Retract function

Up to 100 programs

Up to 25 bends per program

E200 system

Features

Back gauge and block control

Bus mode control servo system

Stock counter

Program memory of up 40 programs Up to 25 steps per program

One side positioning indication

Retract function

Mm/Inch

Chinese/English

MD330

HD LCD display, with both Chinese and English language options

All keys on the panel are micro-switches

Features

■ Using CAN bus technology,servo control X ,Y axis,control precision is high, resolution up to 0.001;

■ Support multi-step programming, complex workpieces can be completed at one time

■ Built-in PLC,with machine tool motion control function, at the same time built-in dwell time, pressure unloading delay setting function

■ With adjustable return distance function to change opening height

■ With self-diagnosis and real-time alarm functions

■ Reservation security interface for easy expansion.

■ Having a key parameter backup and restore function

■ Program memory of to 100 programs ,25steps per program

■ Tool library:20 dies

■ Angle programming and automatic bending position calculation

Electric Cabinet Dies for different purpose Manual back gauge finger

Schneider brand electric components quenching 42CrMo material linear guide rail for manual adjusting

Quick Clamp European style Fast change Germany Rexroth ValvePressure control with high precision

Siemens motorfor hydraulic system American sunny pump International brand
DA41 160T/4000 Hydraulic Press Brake
1. Steel plate welded structure, hydraulic transmission, accumulator return, holistic processed, vibrating stress relief, high strength and good rigidity.
2. Mechanical torque system makes sure the synchronization of cylinders.
3. The stroke of slider and back gauge is adjusted automatically by double servo motors or transducer, and showed on CNC Mechanical torque or NC control panel.
4. Slanting wedges can be chosen to install on the top dies which can be adjusted by hands or automatically. Hydraulic compensation system is installed under the worktable.
5. Ball screw and linear guide.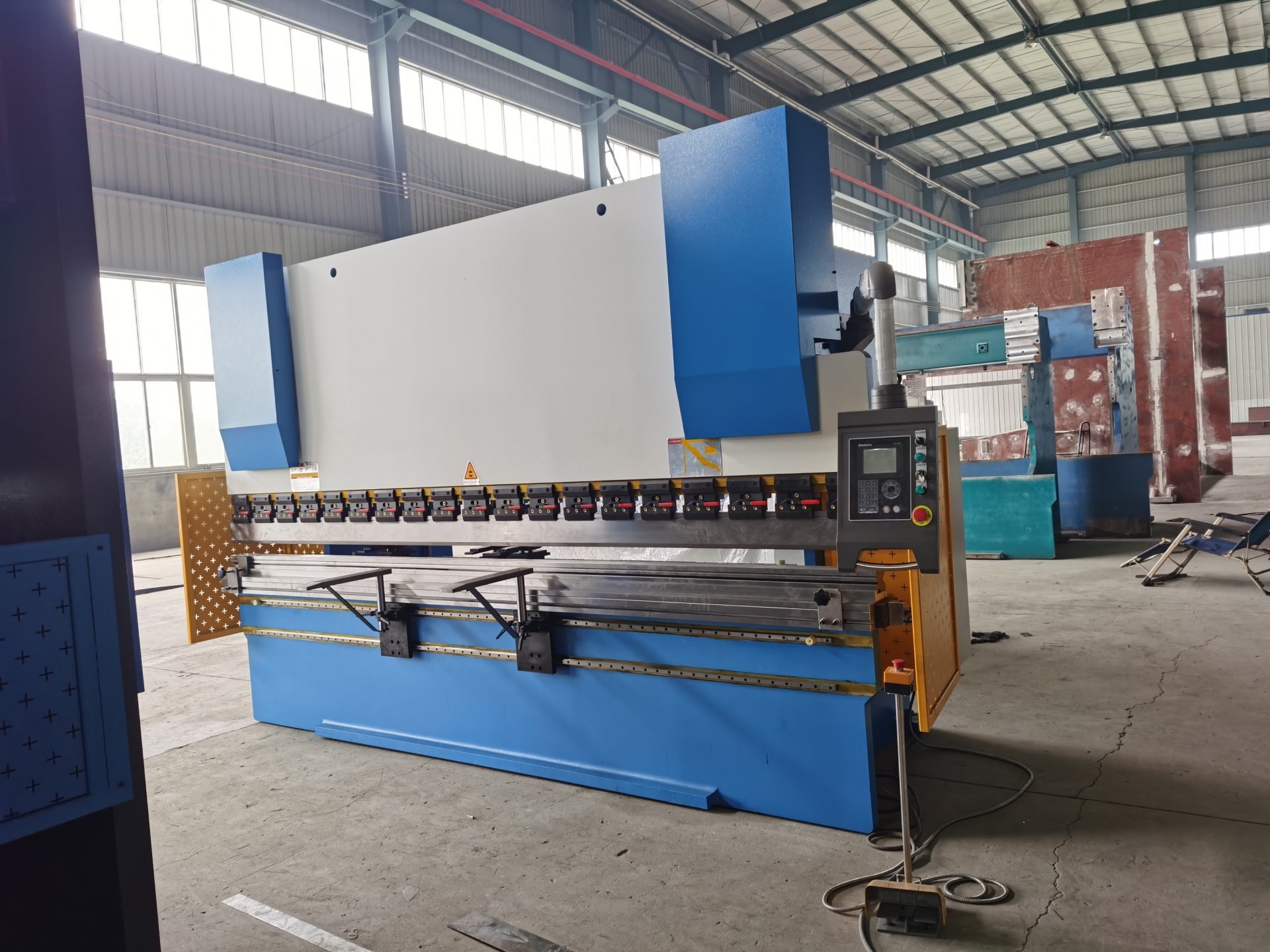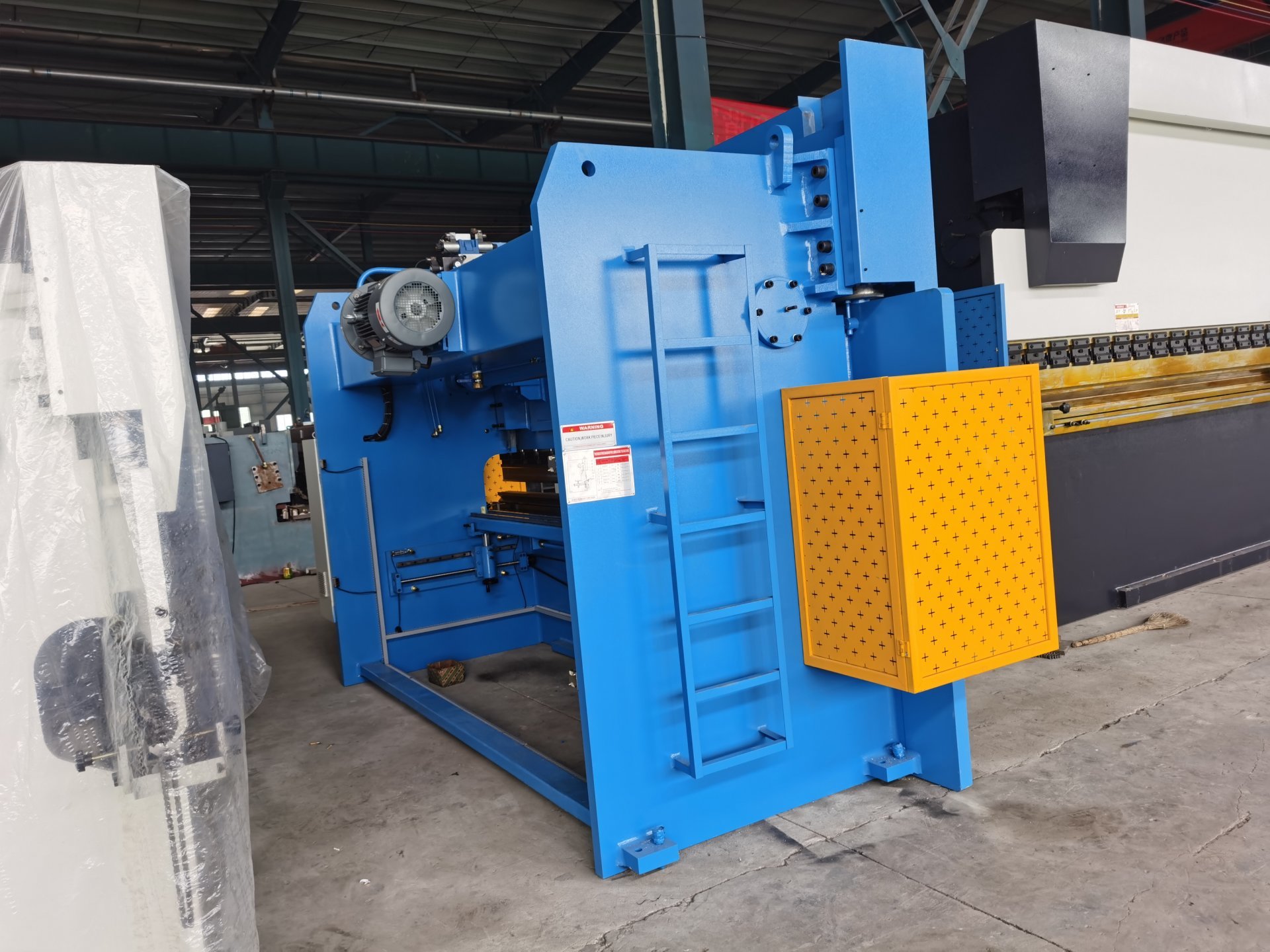 Packing Process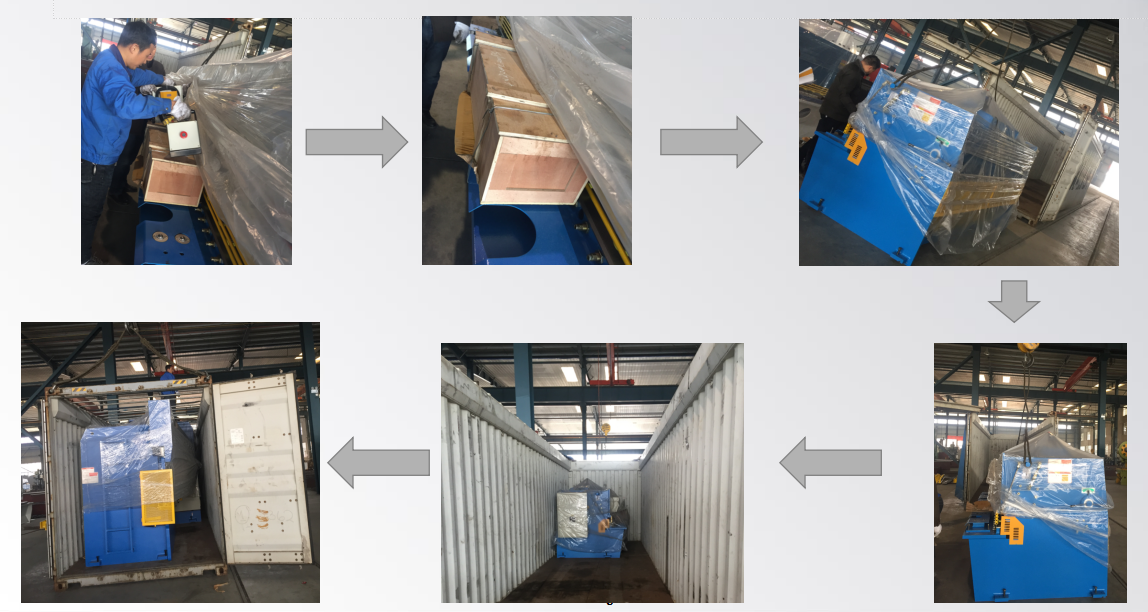 Product Consulting
Our staff will contact you within 24 hours (working days). If you need other services, please call the service hotline:
+86-13855367553