Russian customers visit Rbqlty factory for cnc laser cutting machine
---
Rbqlty specializes in providing various types of sheet metal processing machinery, such as bending machines, laser cutting machines, plate rolling machines, punching machines, etc.. Welcome customers from all over the world to visit!

Rbqlty employees received Russian customers to visit our factory today.
We invite customers from all over the world to visit our factory. As long as you want to come, we will arrange personnel to pick you up at the airport. We are a professional factory team and will provide you with a good experience Chinese factory visit experience.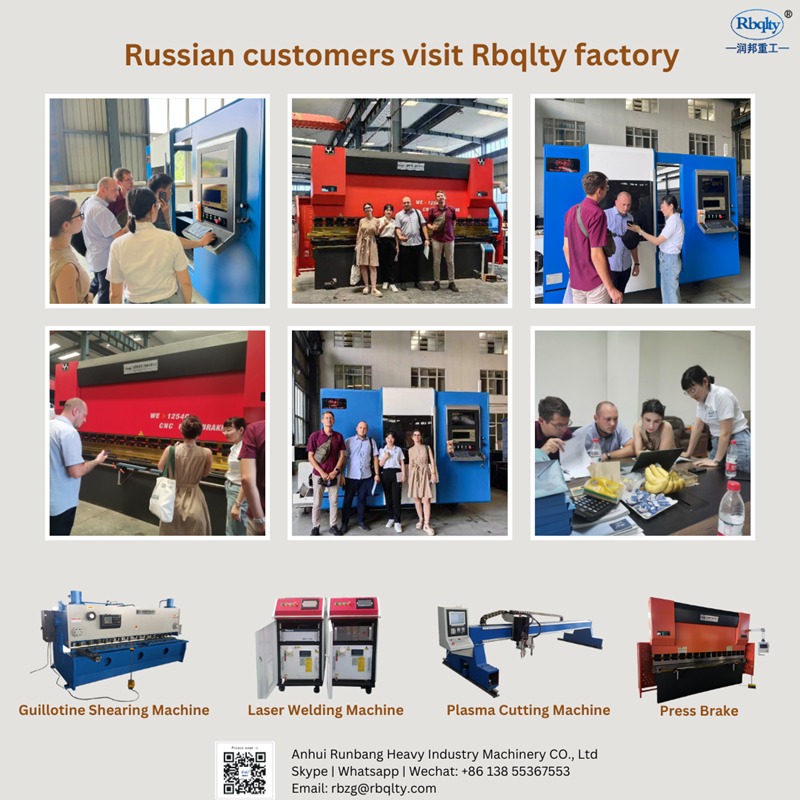 Anhui Runbang Heavy Industry Machinery CO., Ltd
Skype | Whatsapp | Wechat: +86 138 55367553

Email: rbzg@rbqlty.com
Rbqlty is a professional supplier for machines export!